Want to deliver in Clyst St Mary?
There are Leaflet Delivery rounds in the Clyst St Mary area available. Total Leaflet Distribution to Letterboxes for Clyst St Mary is 306.
Phone: 01395 233247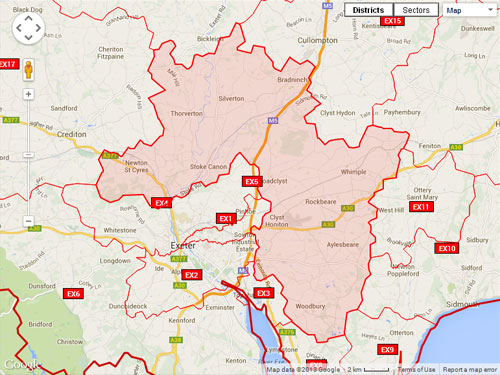 Contains Royal Mail data © Royal Mail copyright and database right 2012. Contains Ordnance Survey and National Statistics data © Crown copyright and database right 2012
Map sourced from www.free-postcode-maps.co.uk
The ability to target down to street level allows businesses to get their leaflets to the places they want them to be, without having to compromise on large amounts of unwanted areas.